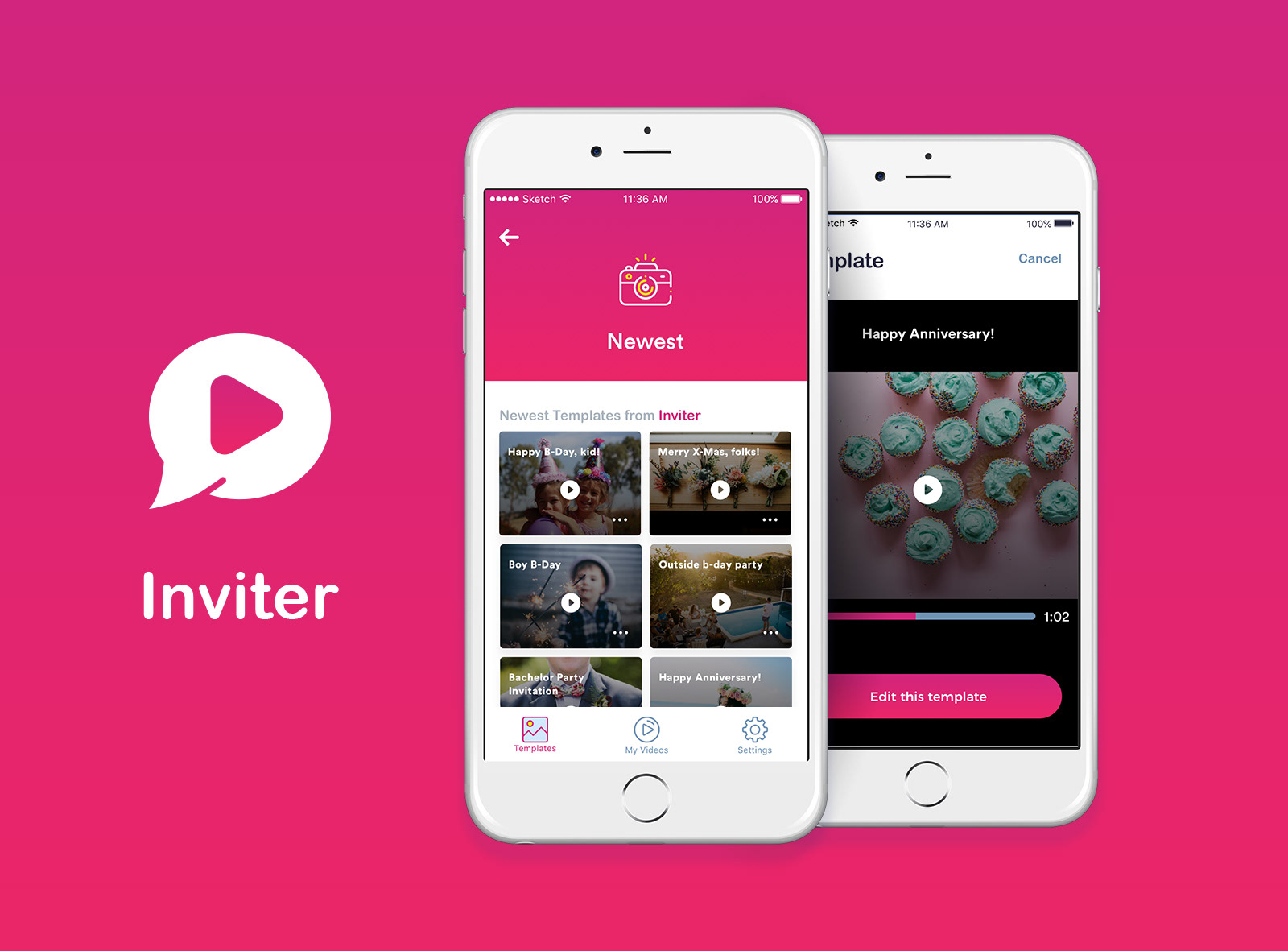 Inviter App for iOS and Android.
Create and Send Video Invitations & Greetings
Personalized and perfect for all occasions. Email, WhatsApp, SMS, Facebook and more.
Task: UX Flow, Logic and functionality for the app that let people use template videos, edit them and send as an invitation or memory share. Also UI creation, work with developers, providing assets and animation examples.
the UI was made for both platforms. Time estimation & deadline: 2-3 weeks.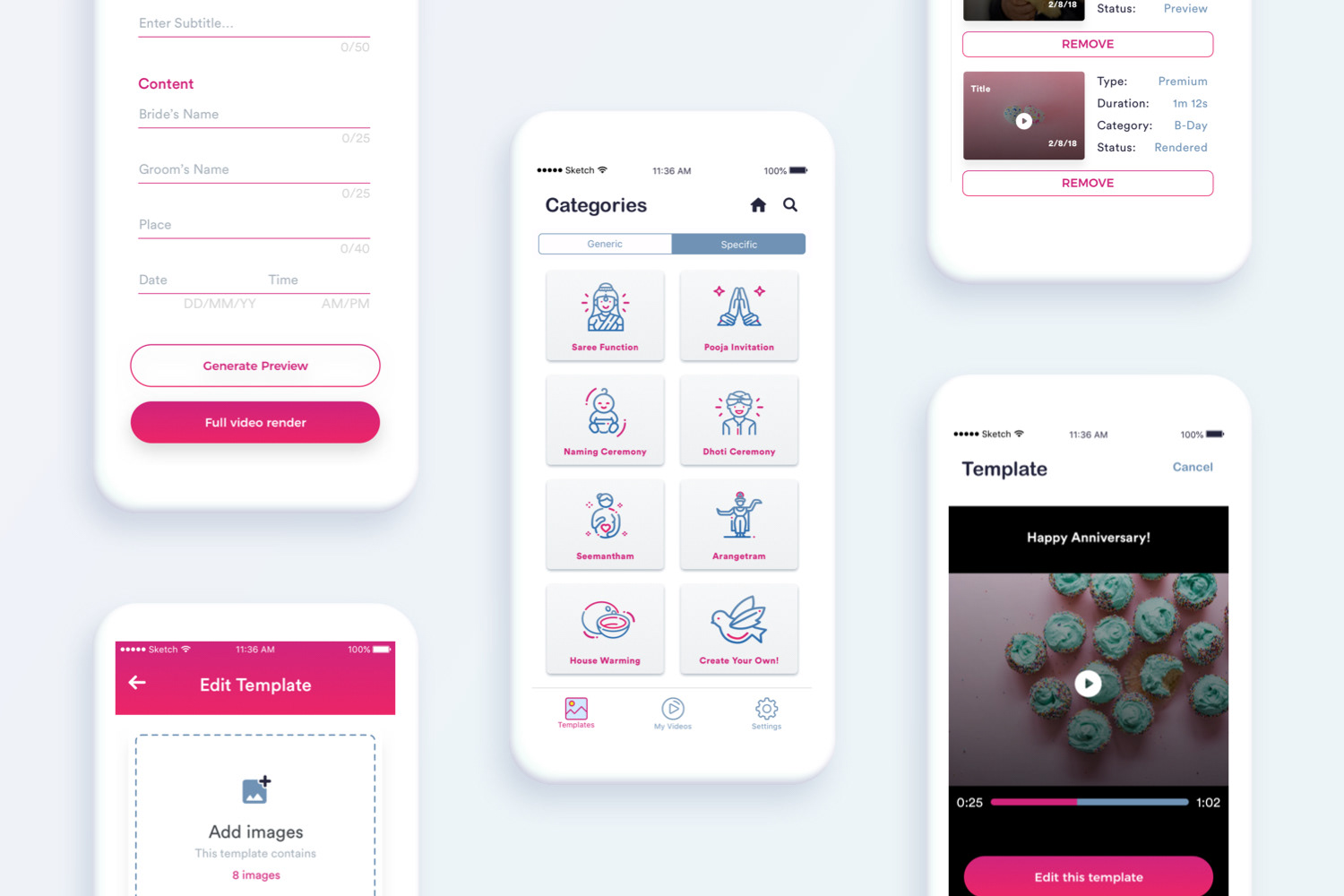 iOS Screens: Homepage - Templates & Exclusive Template Preview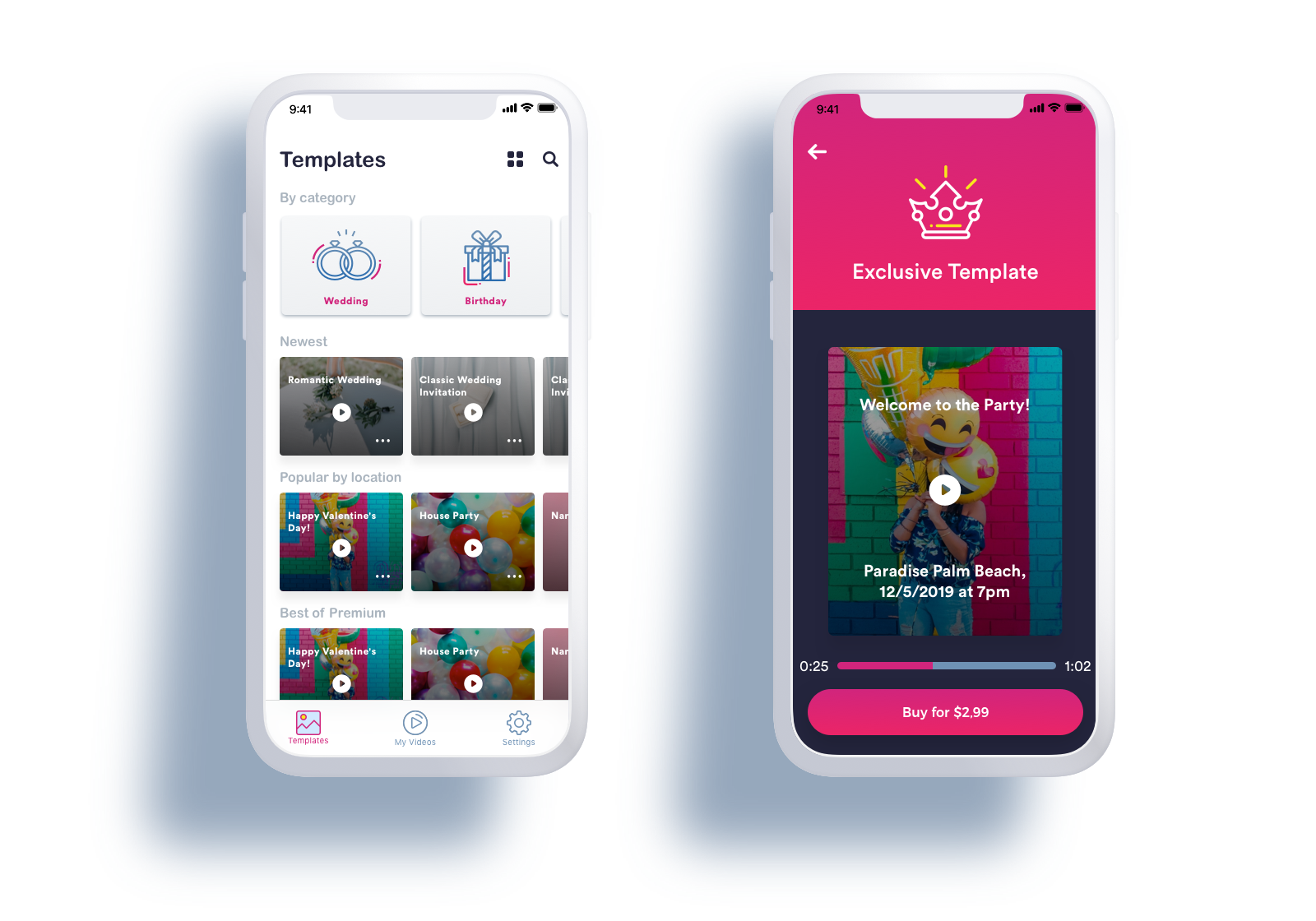 iOS Screens: My Videos and Password Reset Page
​​​​​​​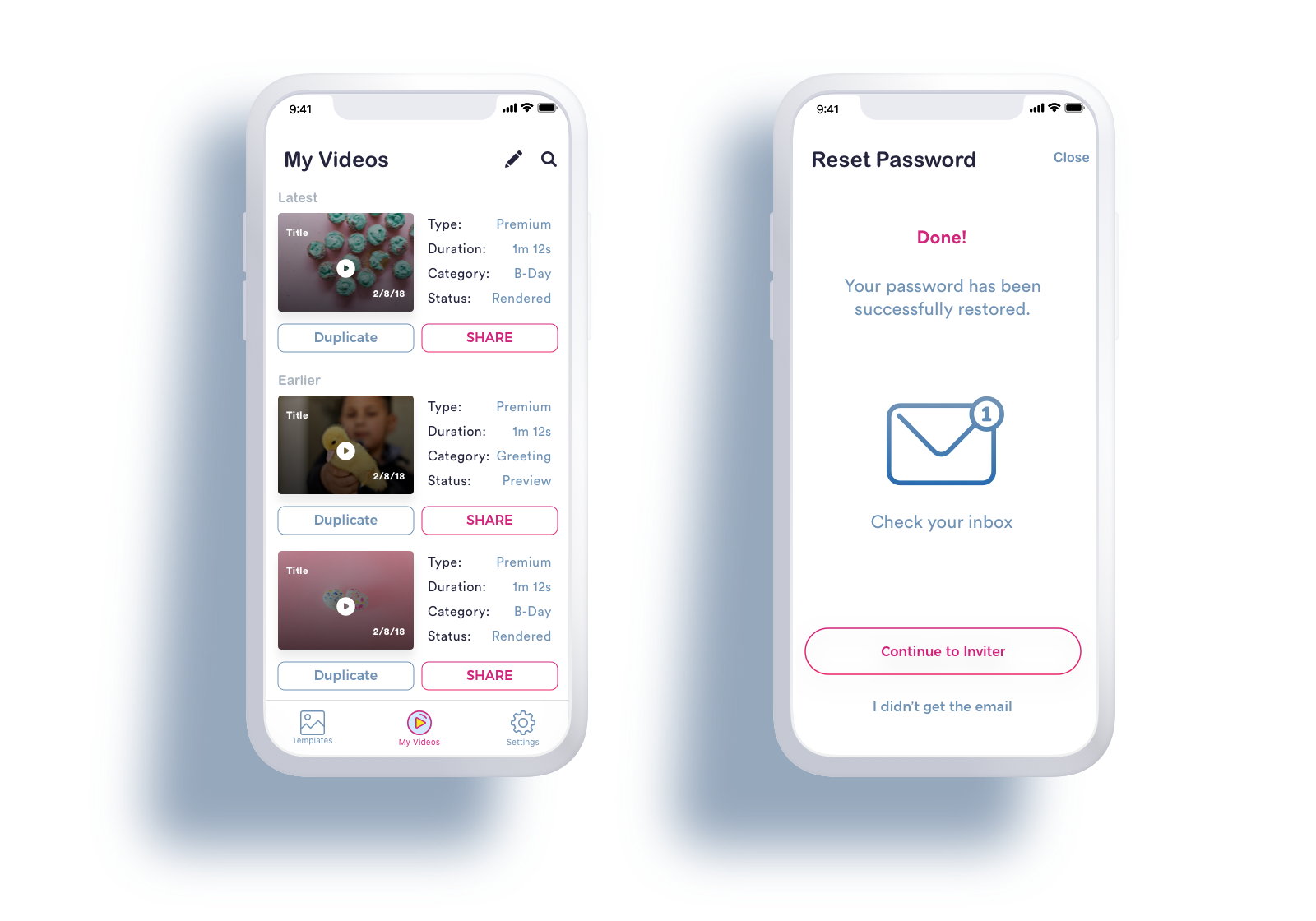 Android Screens: Homepage and Indian Celebrations Category Page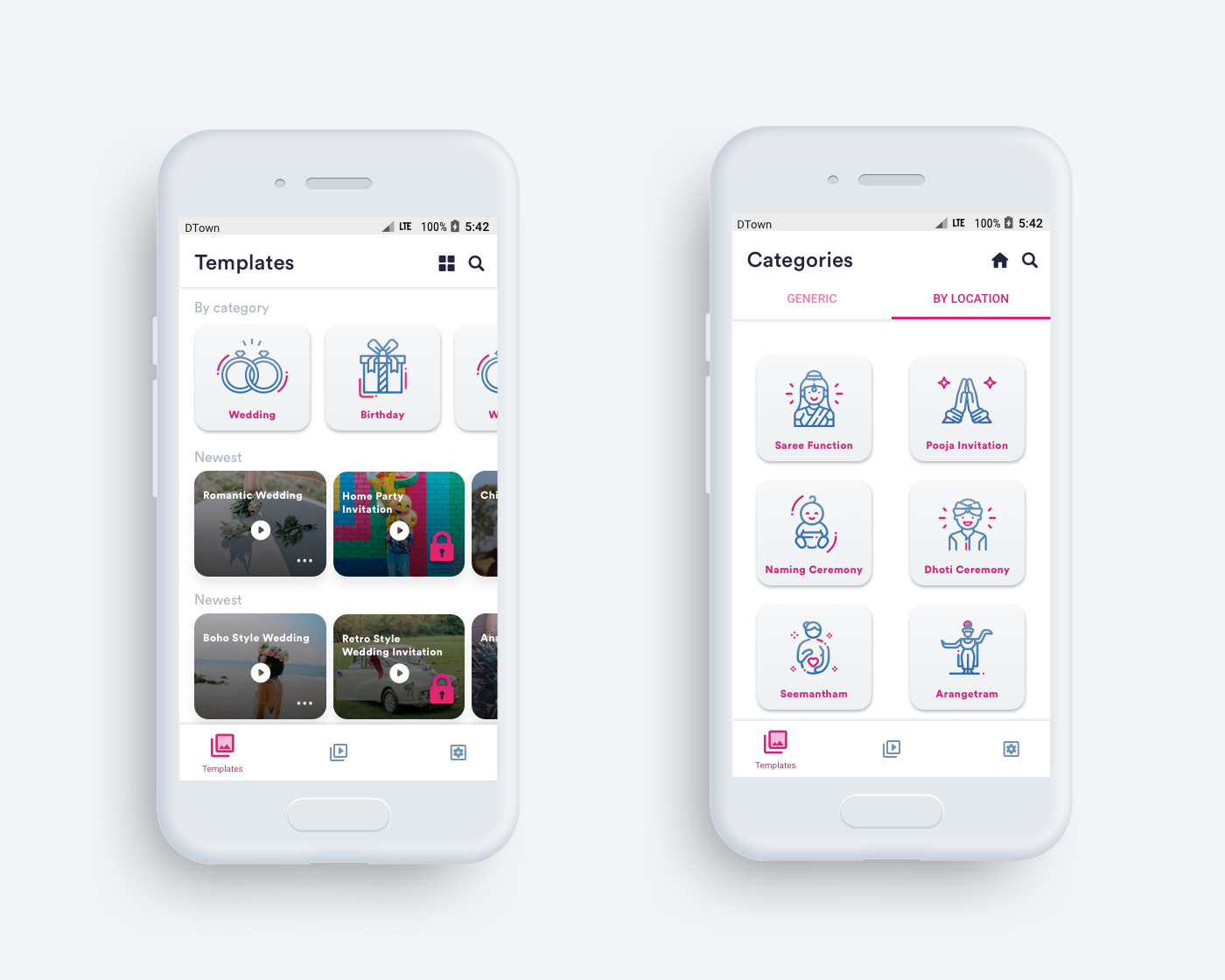 iOS Screens: Video Preview (left) and Full Render (right) Generated
​​​​​​​

Android Screens: Template Edition and Image Cropping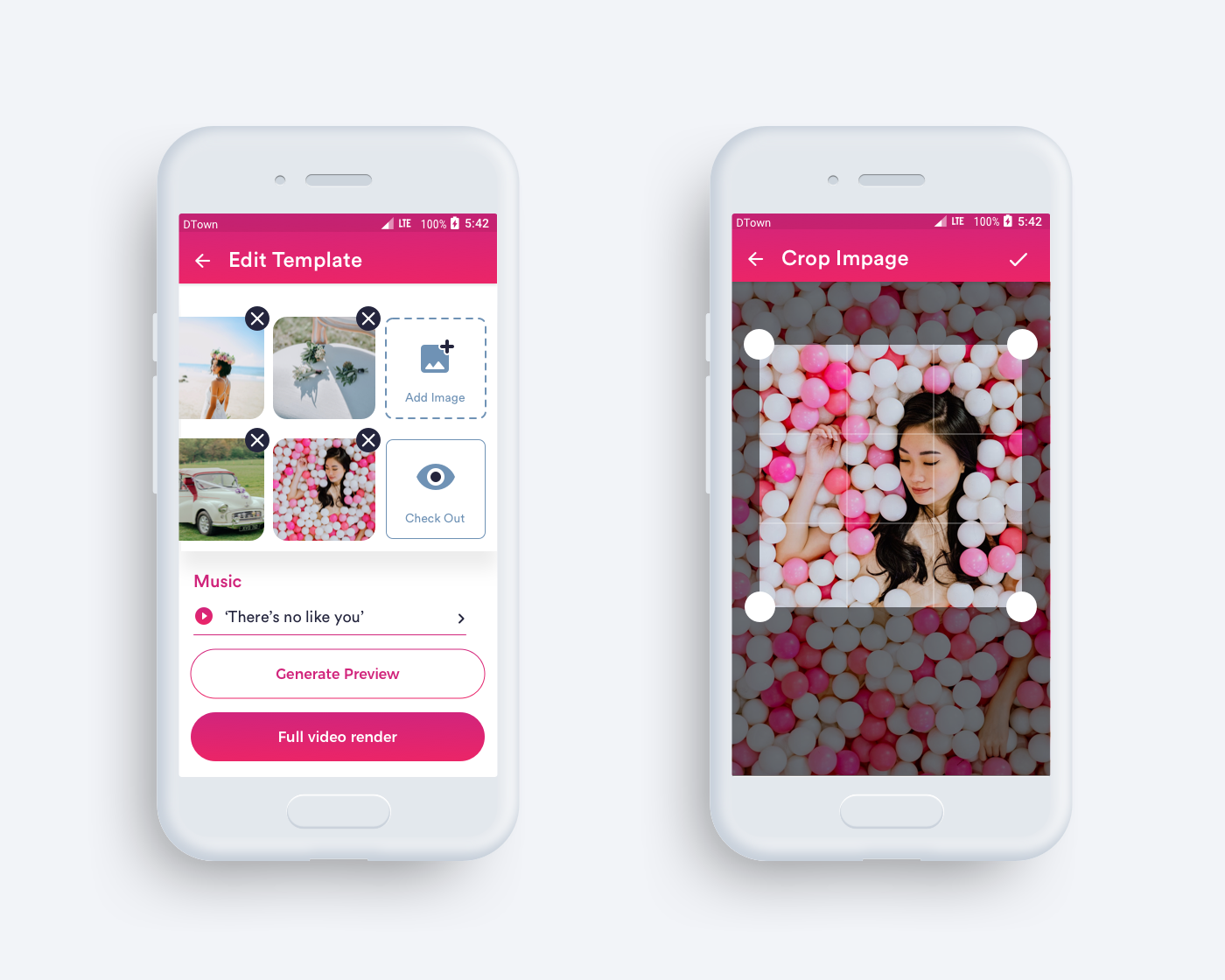 Illustration Style Search & Exploration